KOIL KUNDA SHAREEF
HAZRAT SYED SHAH ABDURRAHMAN HUSSAINI RAHMATULLAH ALEHI
(Qutub e Mahboob Nagar District)
{Wisaal 21 zilhijja 906 hijri}
HAZRAT SYED SHAH ABDURRAHMAN HUSSAINI RAHMATULLAH ALEHI (Qutub e Mahboob Nagar District)
{Wisaal 21 zilhijja 906 hijri}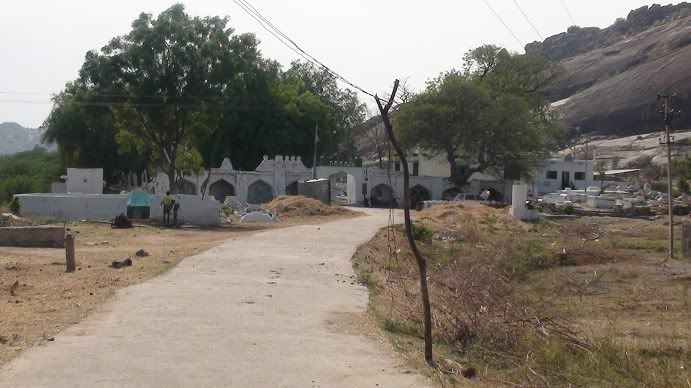 A SNAP FROM OUTSIDE
koil kunda is located 25 kilo meters from mahaboob nagar district of andhra pradesh. and mahaboob nagar is 98 kilo meters far from hyderabad. You can reach this place from hyderabad easilymfrom Mahatma gandhi bus station you will find buses to mahaboob nagar, within 2 hours you will reach to mahaboob nagar, and from the bus station of mahaboob nagar you can find buses to KOIL KUNDA and within 40 minutes you will reach KOIL KUNDA.
people say that he came from afghanistan..(allah knows best)
There was a very famous magician (jadoogar) his name was RAJA KOIL. He used to kill one person everyday to increase his magical powers..many aulia Allah try to fight with him but he killed many aulia who came in his way or who tried to stop him from killing innocent people to increasing his magical powers…many aulia Allah were shaheed while trying to stop this jadoogar. Because Allah subhanahu wa ta'ala has given this task to a qutub of mahaboob nagar… yes he was Hazrat Syed Abdurrahman Hussaini Rahmatullah Alehi.. he killed this jadoogar and conquered the Castle of koil raja..since then qutub of mahaboob nagar also known as FATEH E QILA KOIL KONDA.. (Conqueror of the castle of koil konda)
sandal Mubarak is every year 21 Zil Hijjah
Fateha Monthly : 21 of every Arabic month between asar and maghrib salah.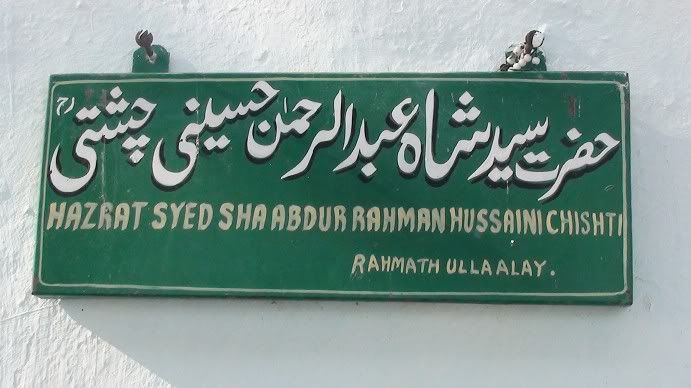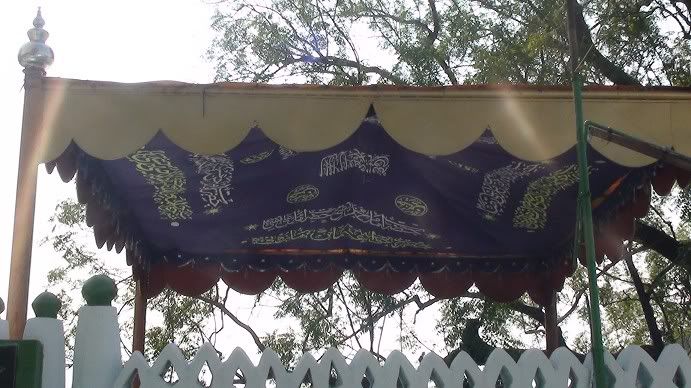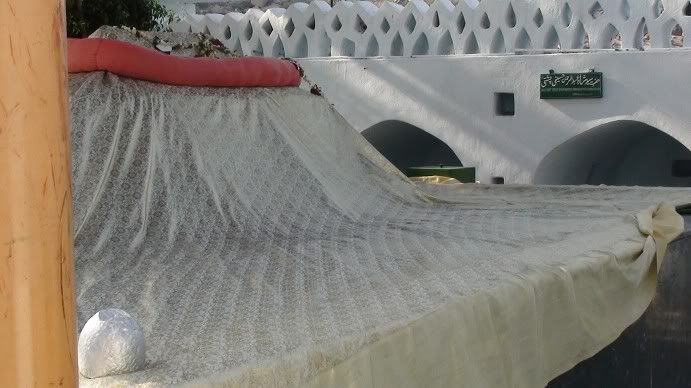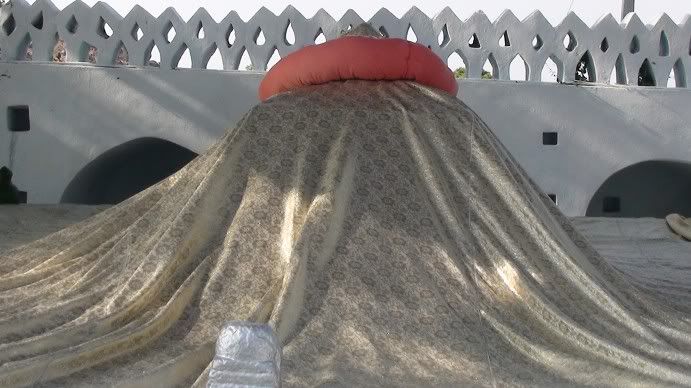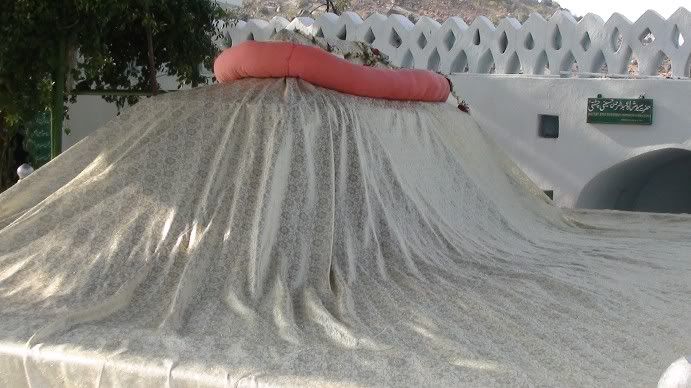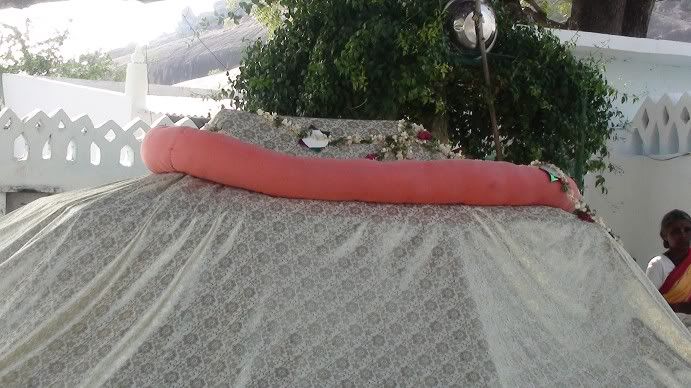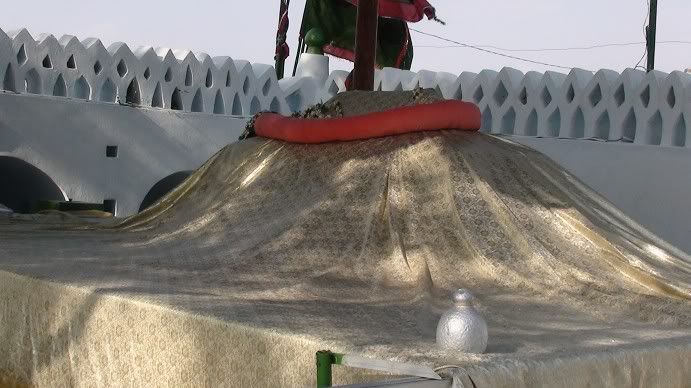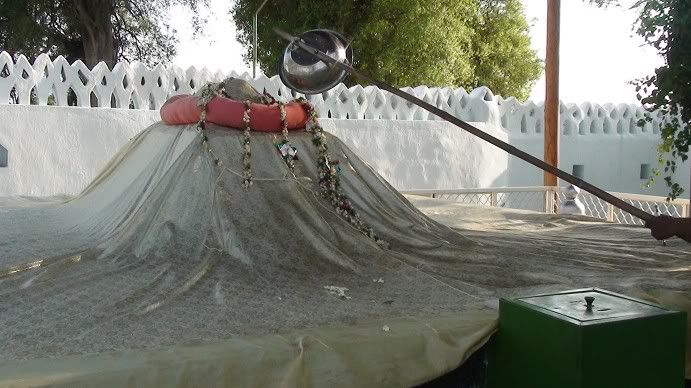 the mazar shareef is made on some hight we have to pour flowers from this stick. no one can kiss the mazar.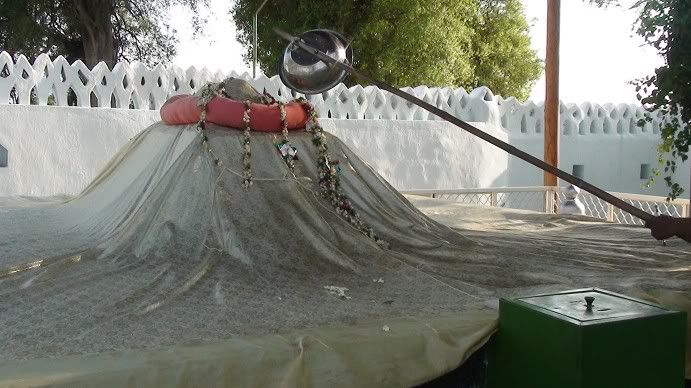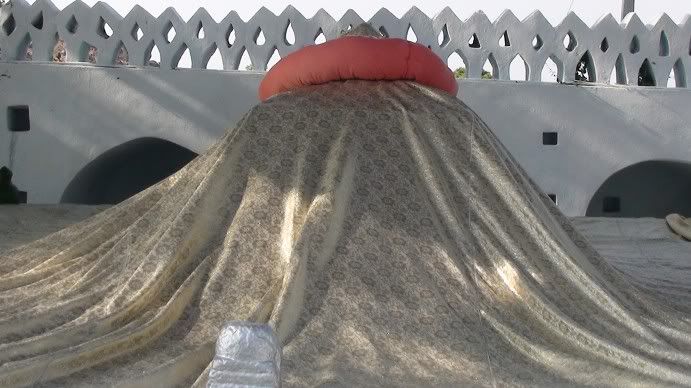 Hazrat Abdurrahman Hussaini Rahmatullah alehi has cultivated 16 trees of miswak. But now only 9 of them remain alive..the special thing in these trees is.. every leaf of this tree has something written on it from the Arabic alphabets. (I have seen this with my own eyes)..if you want to see this live miracle you can go to dargah shareef.

you can see the trees behind the mazar e shareef of his son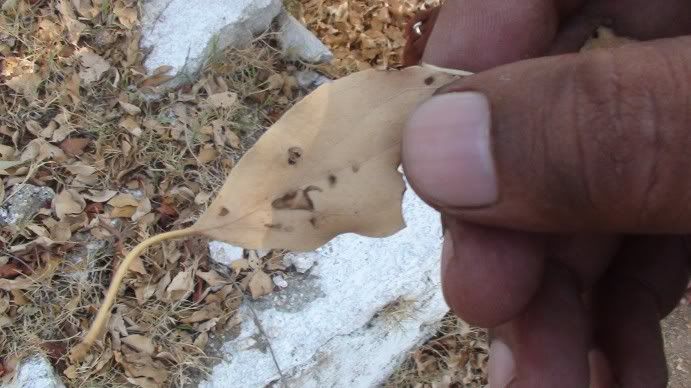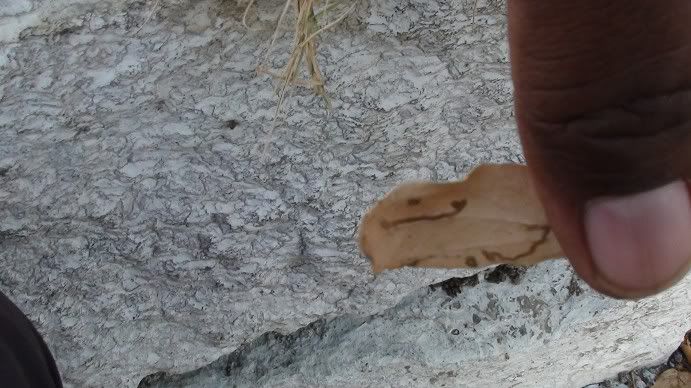 This stone is called mannati musalla..if have any wish and u want to find out if your wish will be fulfilled or not then you can test it. Just make a wish and lift the stone with only 2 fingers.. if your wish is going to be fulfilled then you can lift the stone very easily..if your wish is not going to be fulfilled then the stone will be very heavy and you can feel it. (I have tested this one also)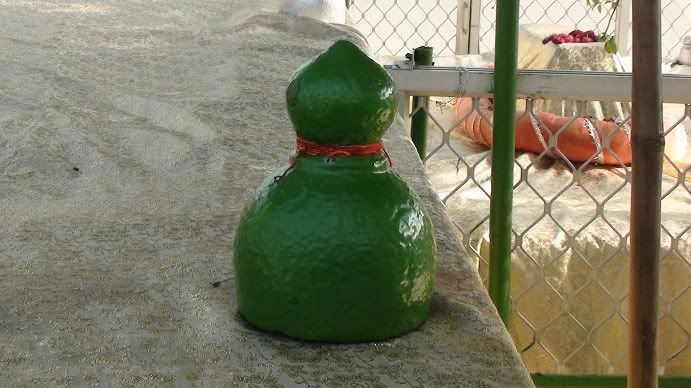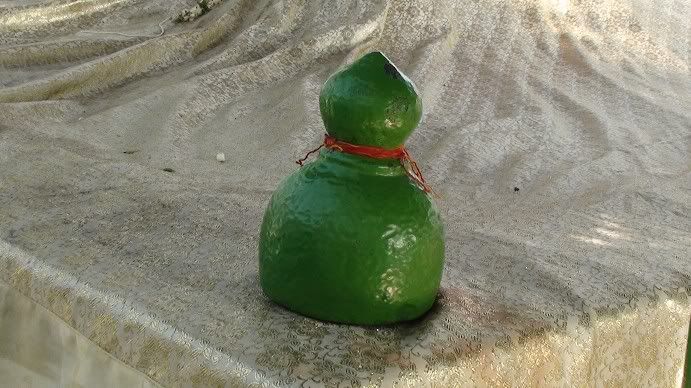 Hazrat Syed Shah Abdurrahman Hussain Rahmatullah alehi and his blessed wife hazrat Syeda Chand Bibi Sahiba is also very famous in local non-muslim peoples. They call WADI ANNA to hazrat shah sahab and WADI AMMA to his wife hazrat syeda chand bibi sahiba.. wadi anna means the one who fulfills wishes.
Khadim of bargah says hazrat syeda chand bibi sahiba rahmatullah aleha have greater place in wilayat than hazrat Abdurrahman hussaini rahmatullah alehi (allah knows best)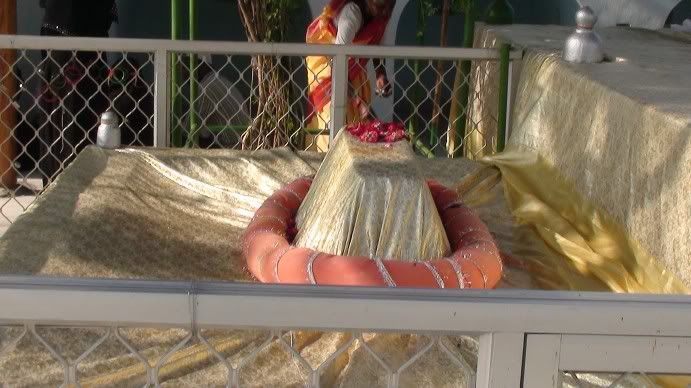 his blessed wife beside his mazar..
The back of mazaar e shareef, there is one mountain (pahad). Its name is CHA'HAL TAN PAHAD it was named chahaltan pahad because on this pahad. total 40 aulia e kiram have done chilla..one of them is hazrat syed shah abdurrahman hussaini. but now adays local non muslim peoples have overtaken the place and named it as raama konda..
Son : Hazrat Syed Shah Jalal Hussaini Rahmatullah alehi known as Peer Miya Hussaini Rahmatullah alehi. His blessed mazar is also located in the ahaata.
Patenal Uncle : Hazrat Syed Shah Ahmad Shamsul Alam Hussaini [QUTUB E RAICHOOR]
you can find info about him in following link
http://www.aulia-e-hind.com/dargah/RaichurKarnataka.htm
and his beloved father and grand father is resting in gogi shareef karnataka. talluqa shahpoor
his father name is hazrat syed shah noor alam hussaini
his grand father name is hazrat syed shah jalaluddin hussaini known as CHANDA HUSSAINI resting in GOGI SHAREEF Karnataka
There is one more great wali resting in the ahata, his name is Hazrat Syed Ahmad Hussaini.. he was the first khadim of hazrat Abdurrahman hussaini rahmatullah alehi. peples say that before hundred years sugar used to pour from his blessed mazar but now it is stopped because peoples are disrespecting the sugar by weighing it.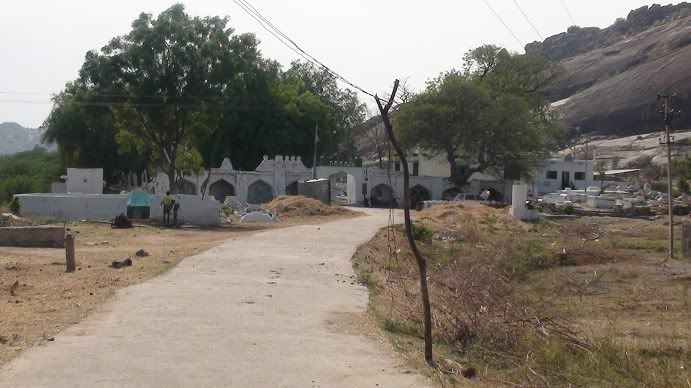 you can see the mazar of hazrat syed ahmed hussaini rahmatullah alehi.. the first mazar is of him.